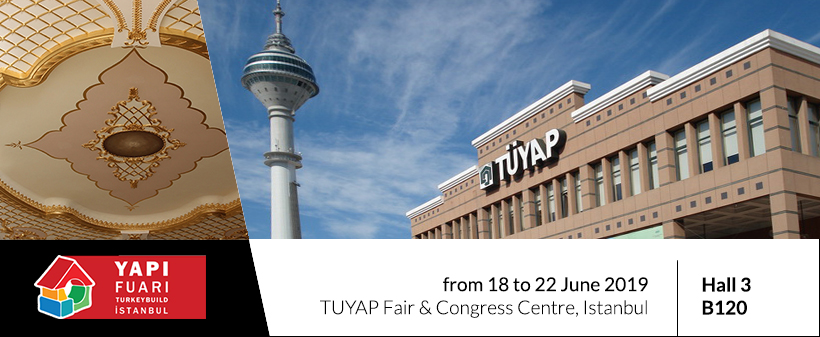 Yapı – Turkeybuild Istanbul
On 14 June 2019
0 Comments
Our mission to make known the quality of Made in Italy in the world of gilding and decorative paints around the world, combined with the strategy of corporate expansion, led us to choose to participate in Yapi Turkeybuild in Istanbul.
Yapı – Turkeybuild Istanbul is the undisputed leader in Turkish construction fairs.
Now in its 42nd year, the Yapı – Turkeybuild Istanbul construction, building materials and technology fair is the longest-running event for the Turkish construction industry.
It is a hub for Turkish and international companies to reach an audience of high-powered government buyers, decision makers and influencers, attracting buyers from all over the world.
It will take place in Turkey, at the TUYAP Fair & Congress Centre in Istanbul from 18 to 22 June 2019.
Tixe, sharing its values, has chosen to participate in this important fair to generate new business opportunities, presenting its paints Made in Italy, many appreciated in this part of the world.
It will be an opportunity to consolidate and position our brand in this market, establish qualified contacts with new customers and penetrate new B2B markets.
WHEN: from 18 to 22 June 2019
WHERE: TUYAP Fair & Congress Centre, Istanbul Turchia | Hall 3 B120